November 11, 2022
02:00 pm - 08:00 pm
Event Details
3rd MAP NextGen Conference 2022
PRESENTED BY

KNOWLEDGE PARTNER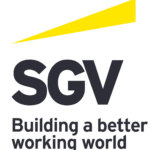 DIAMOND SPONSOR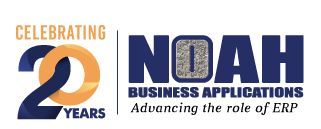 SILVER SPONSOR

DIGITAL MEDIA PARTNER

KEYNOTE SPEAKERS

Ms. ALEXANDRA  "Alex" M. EALA
US Open 2022
Girls Junior Tennis Champion

Mr. CHITO S. MANIAGO 
Country Head for Government Affairs, Communications & Sustainability
Zuellig Pharma Corporation

Ms. NADIA WOODHOUSE
Associate Director, EY Global Center for Board Matters, EYGS LLP
PANELISTS

Ms. MICAH DEL CARMEN
President
NOAHSYS Corporation

Newly appointed President of an IT Export Company. Flexible in completing deliverables in the Human Resources, Marketing, and Sales Departments. Competent team member with excellent communication skills.

Ms. CHEZKA GONZALES-GARRIDO

Airbus A320 Pilot

President
Philippine Blockchain Technologies Inc.

•  Airbus A320 Pilot

• Philippine Air Force Reservist

• Women of Substance NFT Founder

• Philippine Blockchain Week 2022

• Registered Nurse

• Former Flight Attendant

• Content creator

Mr. DAVID LEECHIU 
Co-founder and CEO
Leechiu Property Consultants

With more than 27 years of expertise in real estate, David is the top commercial real estate broker in the Philippines in charge of the lease arrangement of more than 1 million square meters of office space and sold more than USD 2 billion in real estate.

Mr. REYMUND  ROLLAN
Co-Founder and CEO
GrowSari

Having worked in Singapore for Procter & Gamble, Boston Consulting Group, and Unilever, he has vast professional experience in dealing with various retail distribution channels as well as the sari-sari store distribution channel due to a personal knowledge of the integral role sari-sari stores play in Philippine retail, national economy, and society.

He recognized the potential of transforming the sari-sari store to not only help fast-moving consumer goods (FMCG) companies better distribute their products and services but also to uplift the lives of the store owners and the communities they serve.

Prior to co-founding GrowSari in 2016, ER started his career in Proctor & Gamble SG where he held a variety of roles, including senior manager for Consumer & Market Knowledge. He joined the Boston Consulting Group as an expert consultant at the Center for Consumer and Customer Insight in Southeast Asia. This was followed by a stint in Unilever, where he led brand development for its ice cream business in Southeast Asia and Australasia.

Ms. GINA ROMERO
Founder and Head of Special Projects
Connected Women

Gina Romero is a Filipino-British entrepreneur, community builder, and technology advocate. She is the Founder and Head of Special Projects at Connected Women, a socially responsible AI and digital task outsourcing community that aims to improve the lives of Filipino women through meaningful online work.

As part of her mission to better equip women entrepreneurs and professionals with the technology skills to scale their businesses and careers, Gina launched Connected Women in Singapore in 2013. In 2016 she set her heart on helping Filipino women and moved back to the Philippines where she co-founded Connected Women in the Philippines in 2017.

 Connected Women has received global recognition in the categories of inclusive innovation, the future of work, e-employment and women's empowerment. Gina is a proud recipient of the TOWNS award (The Outstanding Women in the Nations Service) which recognizes outstanding dedication, exceptional talent, and a history of contributing positively to society.

Mr. STEVE SY
CEO and Founder
Great Deals E-Commerce Group

Steve is the CEO and Founder of Great Deals E-Commerce Corp.  Great Deals is the leading e-commerce solution provider in the Philippines and was recognized by the financial times as the fastest-growing company in Asia-Pacific. Considered an "Industry Disruptor", Steve is also the co-founder of Shoppertainment Live inc, Zagana, and Strat Quad.

He is an Alibaba Business School E Founder Fellow, An endeavor entrepreneur, A Mansmith innovation awardee, and one of the Top 100 Filipinos to follow on LinkedIn for inspiration and learning.

Ms. ZARAH ZANJANI
Co-Founder and COO
CUBO Modular

Growing up exposed to the construction and real estate industry, Zahra brings leadership, managerial, and sales experience as a director in the FC Group. These, together with her vision for a sustainable revolution in the construction industry, put her in the perfect position as Cubo Modular's cofounder and Chief of Operations.

At 23, Zahra became a Forbes 30 Under 30 Social Entrepreneur in Asia.

At 25, she was awarded as one of the Gen.T Leaders of Tomorrow. Zahra holds a degree in Management Economics from Ateneo de Manila University. 
Please click here to give us your feedback for the event.